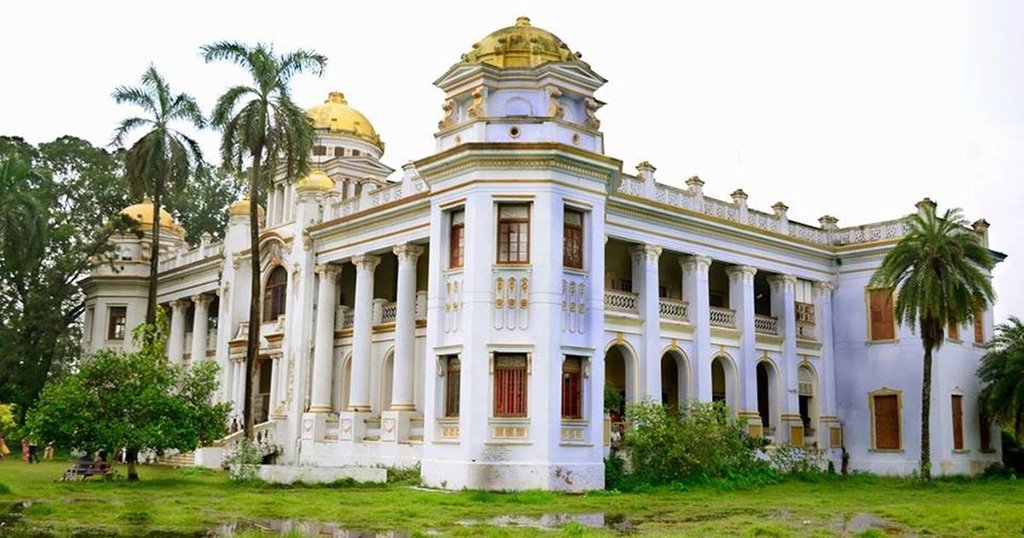 Less than three hours drive from Kolkata, the Mahishadal Rajbari also known as Phool Bagh, is one among the handful of former palaces of Bengal that have opened their doors to visitors.
The palace would have looked more at home in a European setting than in this rustic countryside in a corner of West Bengal. Lofty Ionic columns supported the roof from all sides. Elaborate ornamentation, including shields and floral patterns, in golden hues, marked the white facade. Ornate wrought iron benches were arranged in the lawn in front, at whose centre stood a cannon mounted on a carriage. "The 1926 palace, known as the Phool Bagh, was indeed designed by a French architect," said Hara Prasad Garg, a descendant of the former Mahishadal Raj family who ruled here.

For Booking and other information:-
THE BENGAL LOCAL
[A brand of Khorlo Tours & Travels Private Ltd]
Sikkim Commerce House, 4/1 Middleton Street, Ground Floor,
Kolkata 700071, Bengal.
WhatsApp: +91 94774 76376, +91 98310 95234
Email ID: bengallocal@gmail.com
Blog: www.bengallocal.in